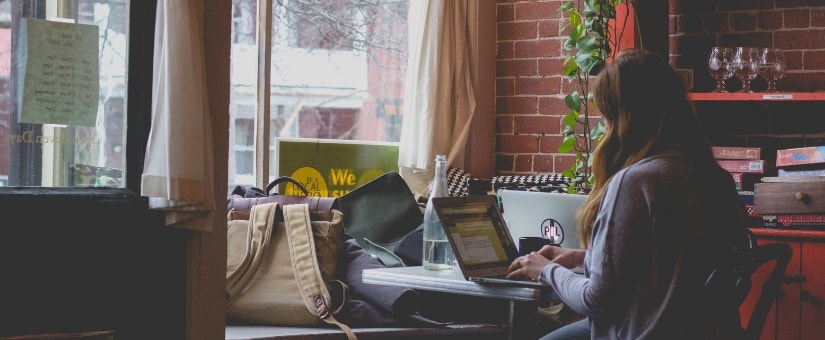 7 Benefits of Being a Freelancer
Posted by Rhiannon McHugh
On January 16, 2019
Take advantage of these Benefits to Make More Money!
We're all so fortunate to have the internet at our disposal as a means to create income for ourselves. Whatever your skill is, there is a vast market for freelance help in today's business sphere. We've found that companies are turning to freelance professionals before they look to hire full-time employees! This trend is happening because a lot of managers and team leaders don't have the proper knowledge base or skill set to train or even manage a new hire. This knowledge gap provides the perfect opportunity for you, the freelancer, to come in and save the day.
Whether you're just getting started or have a full portfolio, there is plenty of money to be made helping companies meet deadlines, create media, and train employees. In most cases, you'll be able to make a steady income, even while maintaining your day job.
Check out our list of 7 benefits you should know about your freelance business in order to increase your client base and generate profits.
1. You get to work remotely or from home.
Being remote means that you don't need to carry overhead, but you can still acquire larger clients. If you have a full-time job, you will still be able to manage your clients. Think about a typical work day at the office, how much of that time is spent getting stuff done? When you work from home as a freelancer, you only have to spend time completing your assignment. You won't find yourself sitting there just to satisfy your hourly obligation. This means less time and more money in your pocket for the work you do!
2. You will leverage loads of valuable client experience.
As a freelancer, you get to work with tens or even hundreds of clients. You have the freedom and ability to manage multiple clients at the same time and reach people at different business levels within a variety of industries. Ultimately, this leads to work/client experience that you could never match in a job situation. Every client you work with provides a vast array of knowledge, research, and life lessons to help you grow your business and provide better service to future clients.
3. You get first-hand insight into every organization that you do work for.
Working with lots of different clients means you get an inside peek at how various organizations work behind the scenes. You can cherry-pick good ideas for your own business, from marketing, management, customer life cycle, planning, and overall business model. You also get to see what to avoid in your own business. The ability to foresee pitfalls is invaluable to a growing company and this type of education you can't always learn from internet research.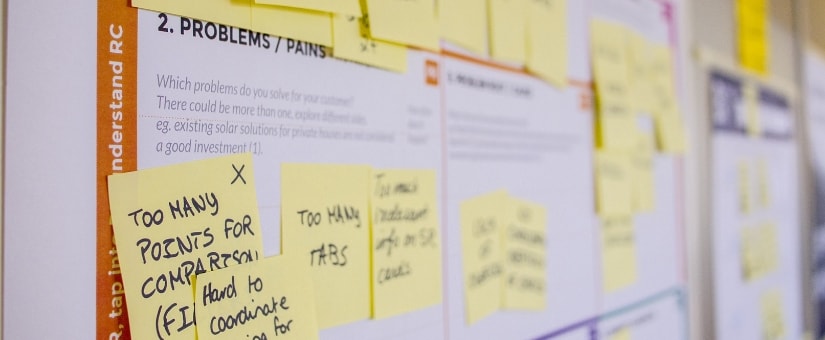 4. You gain confidence in your work and yourself.
Like I said above, by working with a variety of clients, companies, and industries, you'll gain knowledge and insight that will allow you to be more effective and efficient in your own business. All of this experience amounts to gaining more confidence in yourself, and your work. The more experience and confidence you have, the higher your perceived value, meaning you can charge more for the work you're doing and make more money!
5. You get to master the interview process.
As a freelancer, you will end up having hundreds of client inquiry meetings, which are essentially job interviews. After a while, you'll develop your method to get the sale every time, and you'll become a professional interviewer. Think about it. Most people interview to get one job to pay them 50k a year. You'll be interviewed multiple times with the chance to get numerous 50k contracts. The better you are at the interview/proposal meeting, the more money you will make! Find what works for you, and with lots of practice, you'll be a champion at "interviews."
6. You call the shots!
Being in charge might be the best feature of being a freelancer. You determine the cost and length of your contract with each client. You get to set the boundaries in your client relationships; what is and is not accepted. You can hire clients and fire them! If you are working with a client who is challenging, unappreciative, and miserable to deal with, you can choose to stop working with that client or at least choose to never work with them again. I cannot overstate this. We've all had bosses or co-workers that made our jobs easier or harder. As a freelancer, you decide whom you work with, for how much, and how it will all go down.
7. You get to use other professional freelancers as sub-contractors.
If you find yourself with a big fish on the end of the line and fear you can't handle it on your own, team up with other freelancers in your sphere to get the job done. We do it all the time, and it works out very well. Working with other freelancers means you get a professional quality product/service every time. Also, let's face it, there is plenty of work to go around, so collaborating with other freelancers means more opportunity to work together on future projects and provides the ability to build strong relationships with people just like you!
So, if you don't have a network of other freelancers yet, it's time to meet some. Having a roster of talent will always come in handy when those opportunities come around! [NOTE: Make sure you have a proper sub-contractor agreement in place with anyone you bring on board to help out. This contract is so you don't get burned, which keeps these collaborations a win-win.]
By understanding these concepts, you can begin to pay attention to specific details, plan your goals and shape the path of your business to help you grow your profits. It's time to make some serious money as a kick-butt freelancer! You can do this!