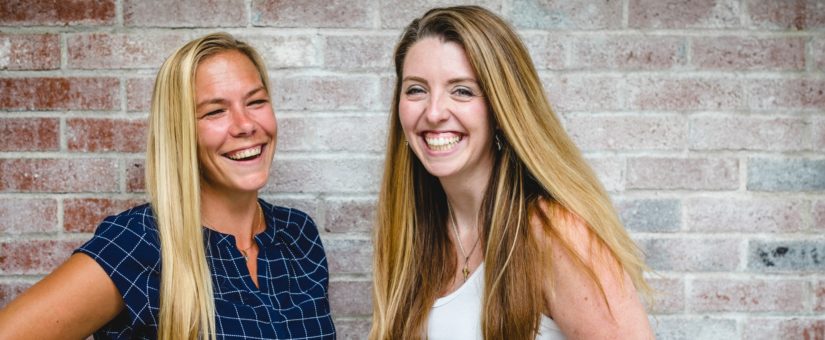 Episode 2 – How to Nurture your Pipeline to get more Sales Meetings
Posted by Alessandra Kaminski
On September 18, 2019
In episode two, we talk with Alison and Toni of BlueLion, LLC an HR consulting firm from New Hampshire, about different ways to get more meetings with potential clients. We dive deep into various sales and marketing strategies to help lead potential clients down the sales funnel. We tackle how to work around being a reactive service and advise on how to provide value and education to help potential audiences be proactive with their human resource needs.

Guest Bio – [from their website] "BlueLion, LLC is a human resource and operations consulting company. We partner with small to midsize companies in the New England area to assist them with their HR and Operational outsourcing and training needs. We pride ourselves on becoming strategic partners in an organization's growth. We work to create streamlined processes, ensure compliance with all federal and state-mandated regulations, and give time back to key employees to focus on what is important to them in their business!
Alison and Toni founded BlueLion to be able to make an impact on small organizations in a BIG way! With over 20 years combined experience in HR and Operations their passion and goal was to bring BIG knowledge to small to midsize companies to help them grow, and have an impact on their future success."

Host Bio – Rhi and Pete [Rhi-Pete – now you'll remember] are a wife and husband team who have been in business together for over a decade. They run a creative media agency [Do Something Different Media] that provides strategy and consulting, video production, website development, photography, graphic design, and content writing for small businesses.
Episode 2 Topic Summary

Use language that speaks to the client's perspective
Always use solution and transformation based language
7 touches of sales and sales funnels
Reactive vs. proactive services
Content and Pillar campaigns
Utilizing marketing content to help save you time and energy
Email etiquette when you're list building
How to use email [properly] for sales
Effectiveness of email vs. social media
Auditing marketing and messaging
The Challenge & The Next 3 Steps

Alison and Toni do a great job of closing their prospective clients, but they're struggling with getting a volume of sales meetings and are simply looking to have more meetings that lead to sales meetings. In order to help them solve this roadblock, we created these next 3 steps to help them hit the ground running.

List all of the solutions and tangible benefits that you provide to your clients. Put yourself in your client's shoes and write this list from their perspective – how does your solution benefit them directly?
Using some of the solutions and language from step 1 – write a 1-2 min quick pitch video script that you can use to share with your referral networks and prospective clients. You can simply record this video using a tripod and a cell phone. And if you want to know how to up your game check out our course on "How to Write, Shoot, Edit and Share Videos for your Marketing"
Audit your current marketing. Set aside a few hours where you can do a formal SWOT Analysis on your website, social content, print marketing and any other forms of marketing that are currently being used. Once you have a list of your weaknesses and threats, you can make a game plan to fix them.
Recommended Resources

BlueLion, LLC Website – www.BlueLionLLC.com

"How to Write, Shoot, Edit & Share Videos for your Marketing" – https://learnitdoit.teachable.com/p/write-shoot-edit-share-video-content

SWOT Analysis Worksheet – https://learnit-doit.us20.list-manage.com/subscribe?u=d9e305b3e7ab615f40dc49f64&id=eb58752b69