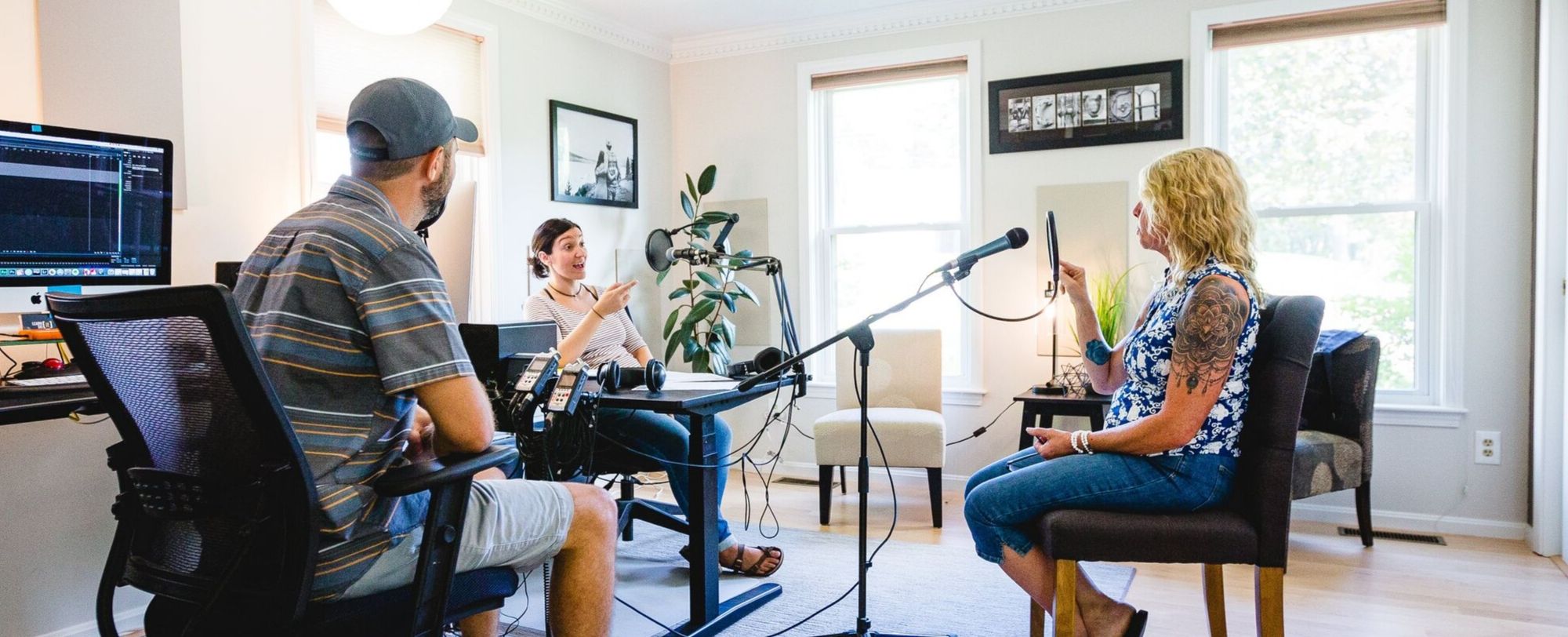 Posted by Alessandra Kaminski
On October 2, 2019
In episode three, we talk about how to organize and strategize your service offering to enhance your client experience with Donna Briggs, the owner of Harmony Massage. It happens all too often that we get our businesses up and running by taking the path of least resistance and that isn't always in the best interest of your client experience. In many industries, service providers tend to use a cookie-cutter approach to their content and marketing, and in almost every case, it isn't what's best for your particular business and customer experience. In this episode, we tackle how to educate your clients so that they know what you offer, why they'd want to work with you, and what's in it for them.
Guest Bio – [From her website] "Owner of Harmony Massage, Donna Briggs, is an NCBTMB Board Certified massage therapist, licensed in the state of New Hampshire. Donna graduated from the Northeast Institute of Whole Health in 2010 and has since acquired extensive experience in therapeutic massage, to include Lymphatic Drainage Massage, Sports Massage, and Cupping Therapy. Donna is also certified in Thai Bodywork and The Auth Method of Deep Tissue Massage. She is skilled at providing massage to enhance wellness, reduce stress, assist in rehabilitation efforts and deliver therapeutic touch; providing balance and harmony for each client. In her time off, Donna enjoys kayaking, road cycling, and training in Muay Thai."
Host Bio – Rhi and Pete [Rhi-Pete – now you'll remember] are a wife and husband team who have been in business together for over a decade. They run a creative media agency [Do Something Different Media] that provides strategy and consulting, video production, website development, photography, graphic design, and content writing for small businesses.
Episode 3 Summary
Write to your audience just as you'd talk to them 1 on 1
Focusing on the value of the transformation/solution
Create client confidence
Saving time, stress and energy with forms
Using email to create educated clients
Blogging: Storytelling vs cookie-cutter explanations
Share testimonials and client case studies that people can relate to
Share tips with your digital audience – just like you would in person
Give your audience a quick win
Create fans of your brand
Remember your brand voice needs to be genuinely you
Set proper expectations with your marketing and brand
The Challenge & The Next 3 Steps
Donna does a great job providing top-notch service and being the trusted advisor for her clients, but she realizes that her current service offering is creating a roadblock that leads to client confusion — which then leads to Donna spending more time and energy explaining her different services. In order to help her solve this roadblock, we created these next 3 steps to help her create a better client experience.
Audit your service descriptions and re-write them for your specific clients or customers. Ask yourself questions like:

Who is the specific person that this service is for?
What are they feeling physically and emotionally?
What transformation will they go through or what solution with they find?
Add photos or videos to help show what to expect.

Use forms and questionnaires to help save you time and energy.
Write blogs that describe your services

Use stories to engage the reader and speak to them like you would one on one.
Make an ongoing list of topics and batch writing your blogs for each month so that you're always playing from ahead.
Recommended Resources
Typeform – for forms and questionnaires