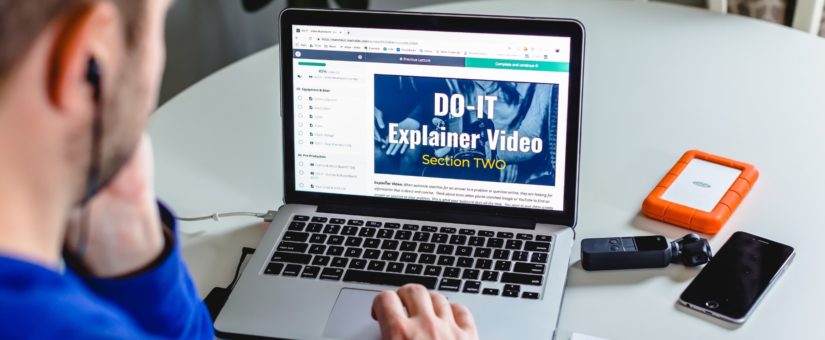 Enhance Your Brand's Visibility with Video
Posted by Rhiannon McHugh
On August 26, 2019
Why did we decide to write our first course on "How to Write, Shoot, Edit & Share Videos for your Marketing?"

The answer is pretty simple. Professional video is pretty expensive — however, extremely beneficial. A lot of business owners see the price of video production and immediately dismiss it — completely ignoring how effective it can be for their business.

In addition, every single one of us has the means to create effective video content with the device that is in our pocket right now. By now, we all know the statistics that video marketing far outweighs plain text and graphics — but still, tons of business owners drag their feet when it comes to creating video content for their marketing.
IN-HOUSE TRAINING
For over a decade now, we've been producing professional video content for small businesses. During this time we've also been hired to train marketing teams and employees how to create effective videos. Most of those companies had us come in and teach the basics of how to produce a video in a four-hour training session. By the end of the session, our students were able to film and edit a quick video for social sharing on their own.

Once we knew it would work, we decided that we'd not only teach people how to film a video, but we'd focus on how to write and plan a video. You've never watched a video just for its quality, right? You usually watch it because of its content. So we took our 4-hour, in-person video training outline, and wrote an entire course on how to write, shoot, edit, and share videos for your marketing.

We want everyone to be able to use video to help their business grow. Why? Because we know how valuable it will be for you. There are numerous applications [testimonials, sales, promotions, training, reviews, etc] for video, and most importantly, it allows you to engage with your audience in a way that other media can't.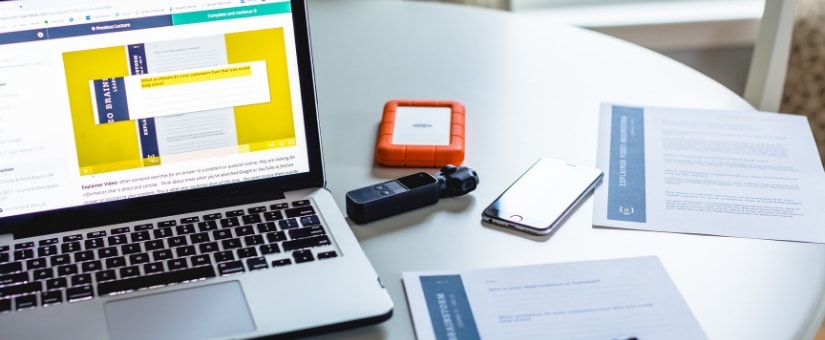 CASE STUDY 1

During our Beta-Test group for the course, we sent the course to a friend of ours who is the head of marketing at her company. Since her company was trying to incorporate more video content into their marketing plans, she asked if she could share the course with her team members, to see if they could learn exactly what they needed in order to make quality video content for the company on their own.

After taking the course this is what one of her team members had to say.

"This course covers most, if not all, of the information I spent weeks going over in college classes that were very expensive. Pair this material with some practice making your own videos and you will have a recipe for success. – Liam M."

Just a week after finishing the course, her team member Liam was able to create and fully produce a Team Member Spotlight video with interviews, B-roll, and basic animation that they were able to share socially and on their website blog!

Now the team can produce their own in-house videos for their daily social sharing and they're seeing their social post engagement grow. In addition, their C-Suite is very excited to jump into regular video production both in-house and professionally produced. That's a Win-Win.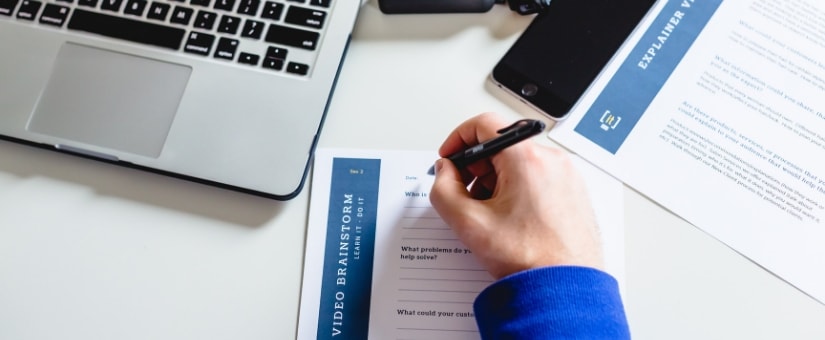 CASE STUDY 2

Another member of our Beta-Test group is a self-employed business owner who provides IT consulting for local businesses. He took the course thinking that he could use it to help train his internal team and save himself some time repeating certain processes over and over. While taking the course, a client of his needed to know how to set something up on their computer for a new employee. Rather than packing up and heading to their office, he decided to give video content a try! Using what he learned in this course, he recorded his screen and walked the client through each step of the process and sent it over via email. The client was instantly able to see how to do the process on their own and now will always have that video as a reference when this particular need arises again. This saves the business owner time and it saves their client money. Another Win-Win!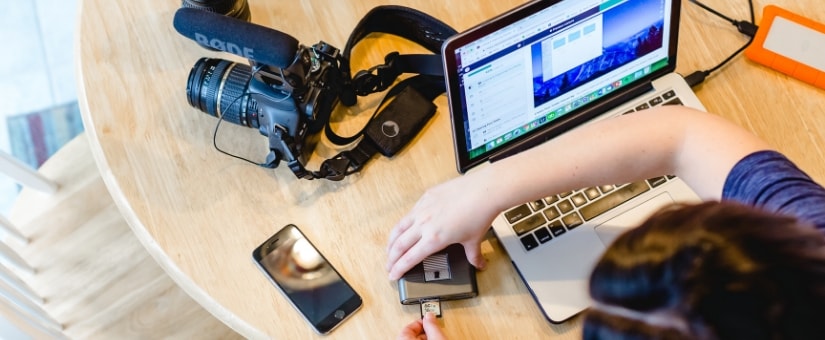 WHO IS THIS FOR?
Whether you are a self-employed business owner, a small business owner, or you're in charge of a marketing department — you will benefit from this course.

We've broken our entire creative process apart into bite-sized pieces so that you can learn how to come up with ideas and organize your script and plans, all the way to how to edit and upload your video to different sharing platforms.

Here's what you'll learn:

How to come up with good ideas for video content
How to write a script
How to plan your shoot
What gear you need to be successful
How to get good shots
How to load and organize your footage
How to edit your story
How to prep your video for sharing
WHAT ARE THE DETAILS?
This course is entirely self-paced, meaning you can go through it as quickly or slowly as you would like. Once you purchase the course, you will always have access to it, so you are free to take your time with the material and come back to it for reference at any time.

This course is filled with video explanations, written lessons, PDF downloadable worksheets, helpful visuals, and sample videos that peel back the curtain on every step of the video-making process. By the time you finish the course, you won't only have learned how to make a video for your marketing, you will have already made your first video! This is why throughout the course we created DO IT assignments that walk you through each step of the video-making process with examples, visuals, and hands-on worksheets.
HOW DO I GET STARTED?
Our course, "How to Write, Shoot, Edit, and Share Video Content for your Marketing" is available on our website at www.LearnIt-DoIt.com/courses for $499. This price includes forever-access to the course, and a 20-minute, ideas consult call with us, where we can help you generate video content ideas for your specific business to help you get started on your video making journey!