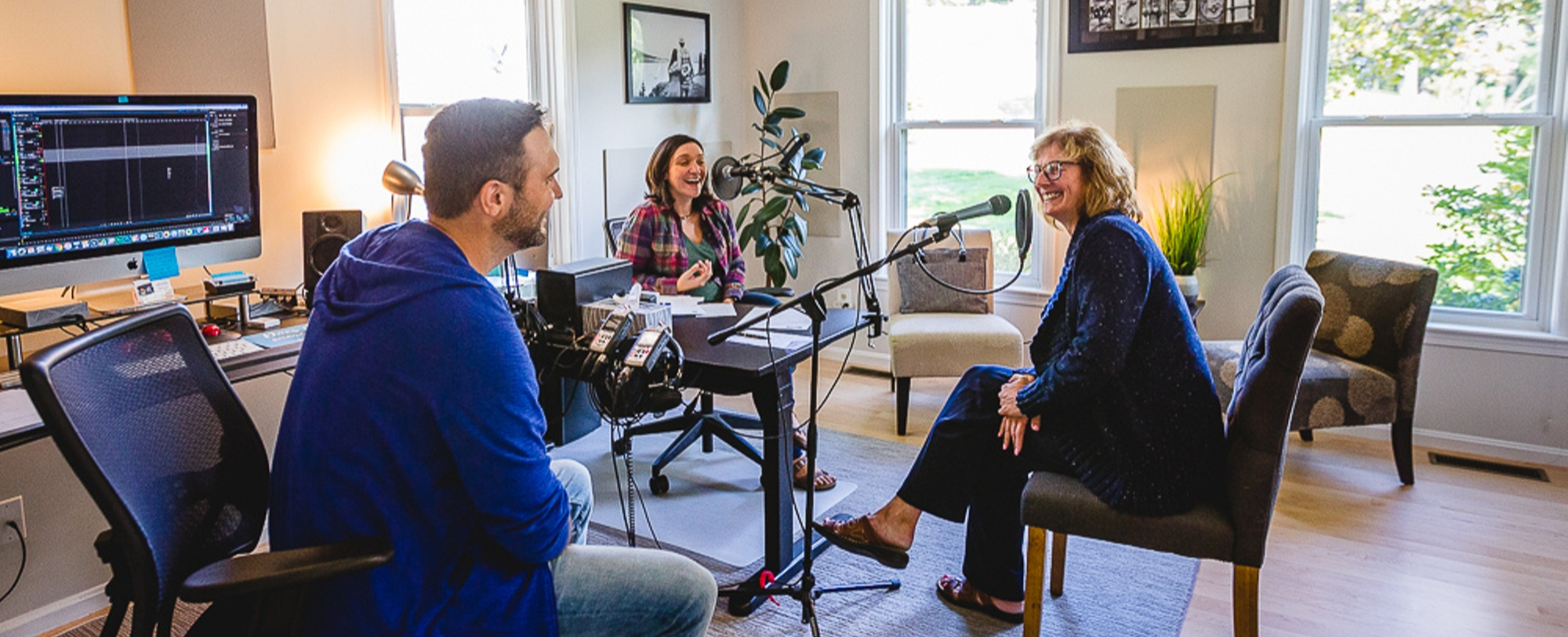 Episode 4 – How to Effectively Pitch Your Biz When Networking
Posted by Alessandra Kaminski
On October 15, 2019
In episode four, we tackle the dreaded "elevator pitch". We've all been in a situation while networking when someone asks you what you do and you either spout off some generic answer or you're just too long-winded for it to be effective. We talk with Pam about how to overcome the hurdles of talking about her services, which deal with the taboo topic of money. Whether your service is hard to talk about with strangers, or you haven't mastered your one minute pitch, this episode is a must-listen! We touch upon many ways to connect with people, how to introduce topics, and why storytelling should always be your go-to move when getting your message out there.

Guest Bio – [From her website] "With a background in social work, an MBA in Business Administration, a Master's degree in Education, and training with Dave Ramsey, I've got the resources to prepare you to succeed financially while ensuring that you feel comfortable during this transitional process.

Host Bio – Rhi and Pete [Rhi-Pete – now you'll remember] are a wife and husband team who have been in business together for over a decade. They run a creative media agency [Do Something Different Media] that provides strategy and consulting, video production, website development, photography, graphic design, and content writing for small businesses.
Episode 4 Summary

Understanding triggers that will make you more memorable
Brainstorming your service differentiators
Using terms, phrases, and examples that people will immediately understand
How to use testimony and transformations in networking
Making people comfortable and confident in your service
Using forms to help do some self-research
Using stories and visual descriptions to make yourself more memorable
Developing your brand voice
The Challenge & The Next 3 Steps

Pam does a great job providing top-notch service to her clients, but she's noticed that she has trouble describing her services in live networking situations in an effective way.

Make a Typeform questionnaire to get your audience warmed up to you and your services.

Get people to think about the questions that you'd ask to get to others to understand what you do.

Reach out to all-star clients and ask them how they would describe you.

Reach out to 5 clients and pay attention to the language that they use to describe you in their responses.
Ask them things like: What is the #1 service I provided you? What was your biggest challenge and how did I help you? What was your ah-ha moment? What prompted you to reach out and work with me?
What 3 words would you use to describe me and my service?

Create a document with these words, phrases, and language.

Use this document to create your brand voice in-person and digitally.

BONUS STEP! Test your new phrasing and descriptions at networking events!
Recommended Resources

Typeform – for forms and questionnaires