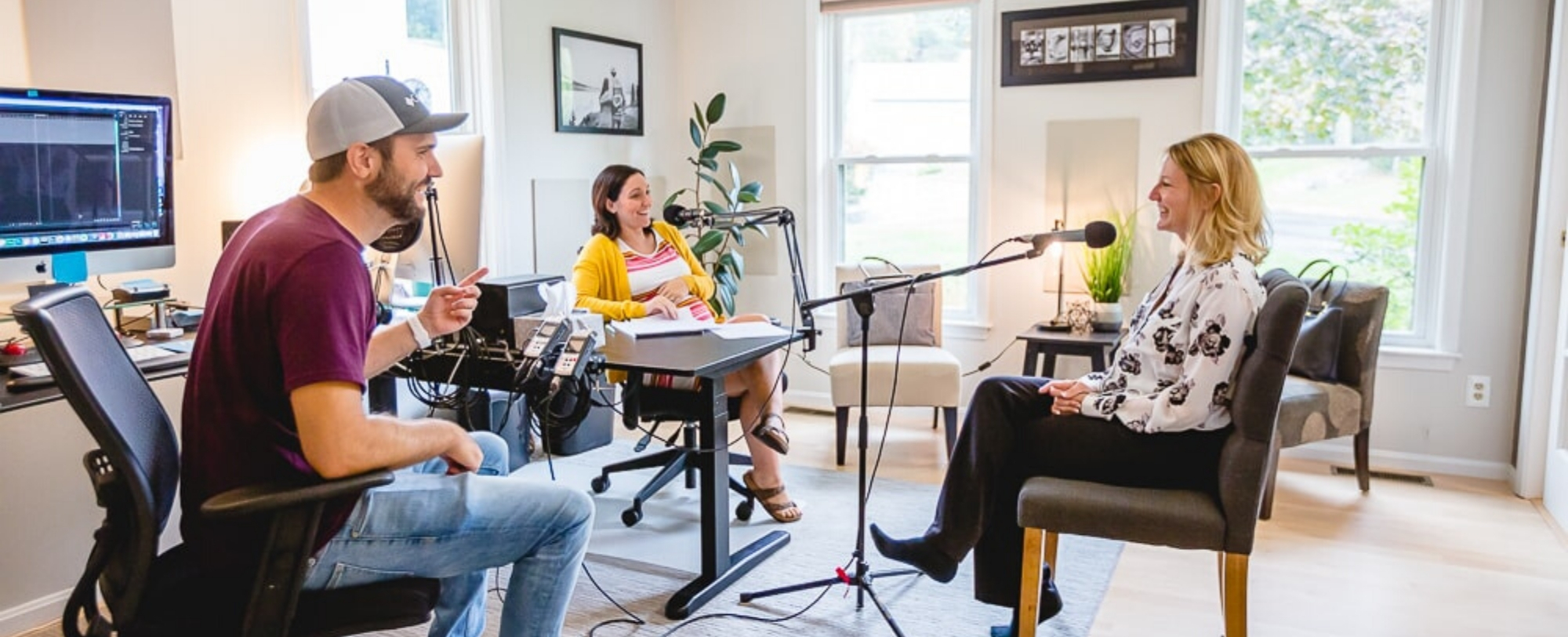 Episode 5 – How to Stand Out From Your Competition & Show Your Value
Posted by Alessandra Kaminski
On October 30, 2019
In episode five, we tackle the challenge of how to stand out in a saturated market. The issue begins to arise when we spend too much time paying attention to what our competition is doing and not enough time focusing on ourselves and our unique differentiators. Although you may offer the same products or services as other businesses, you can stand apart based on your own unique qualities, experiences, and expertise. As you'll hear in this episode, Dawn is an experienced Realtor who is looking to provide value to people who are just beginning their house buying journey so that she can cement herself as the local trusted expert who is dedicated to providing a top-quality service.

Guest Bio – [From her website] "I have had the privilege of assisting people in buying and selling homes for over 14 years. As a dedicated mother, wife, daughter, and friend, I have learned that multitasking, balance, and negotiation keep me at the top of my game in all aspects of my life. I have built my business on trust, integrity, and always putting my clients' interests first. From first time buyers to downsizing sellers, I am always working hard to make their dreams come true."

Host Bio – Rhi and Pete [Rhi-Pete – now you'll remember] are a wife and husband team who have been in business together for over a decade. They run a creative media agency [Do Something Different Media] that provides strategy and consulting, video production, website development, photography, graphic design, and content writing for small businesses.

Episode 5 Summary
Understanding triggers that will make you more memorable
Brainstorming your service differentiators
Niching down your audience
Breaking down audience buying habits
How to use your experience to your advantage
How to use Facetime or video for client communication
Brainstorming custom content
Using Meet Up to create in-person groups
Breaking down your ideal client experience
Using stories and visual descriptions to make yourself more memorable
Developing your brand voice and branding yourself
The Challenge & The Next 3 Steps
Dawn does a great job providing top-notch service to her clients, but she's looking for ways to connect to buyers earlier in the buying process so that she can provide education and insight to her clients earlier on to ensure a more successful process.

Use video to send responses to digital messages from potential new clients so that you can stand out among all other agents.
Niche down your audience and outline where they spend time digitally and physically

Be as precise and specific as possible
Outline a few profiles so that your messaging can speak specifically to them
What experiences have you had that make you unique and different and how can you use that to relate to a niche audience?

Create a content strategy to get people into your sales funnel much earlier

Write out your content for the month at one time so you don't get burnt out
Use messaging and topics that your niche markets would be interested in
Recommended Resources

Dawn at Coldwell Banker Classic Realty

Pat Flynn – Smart Passive Income