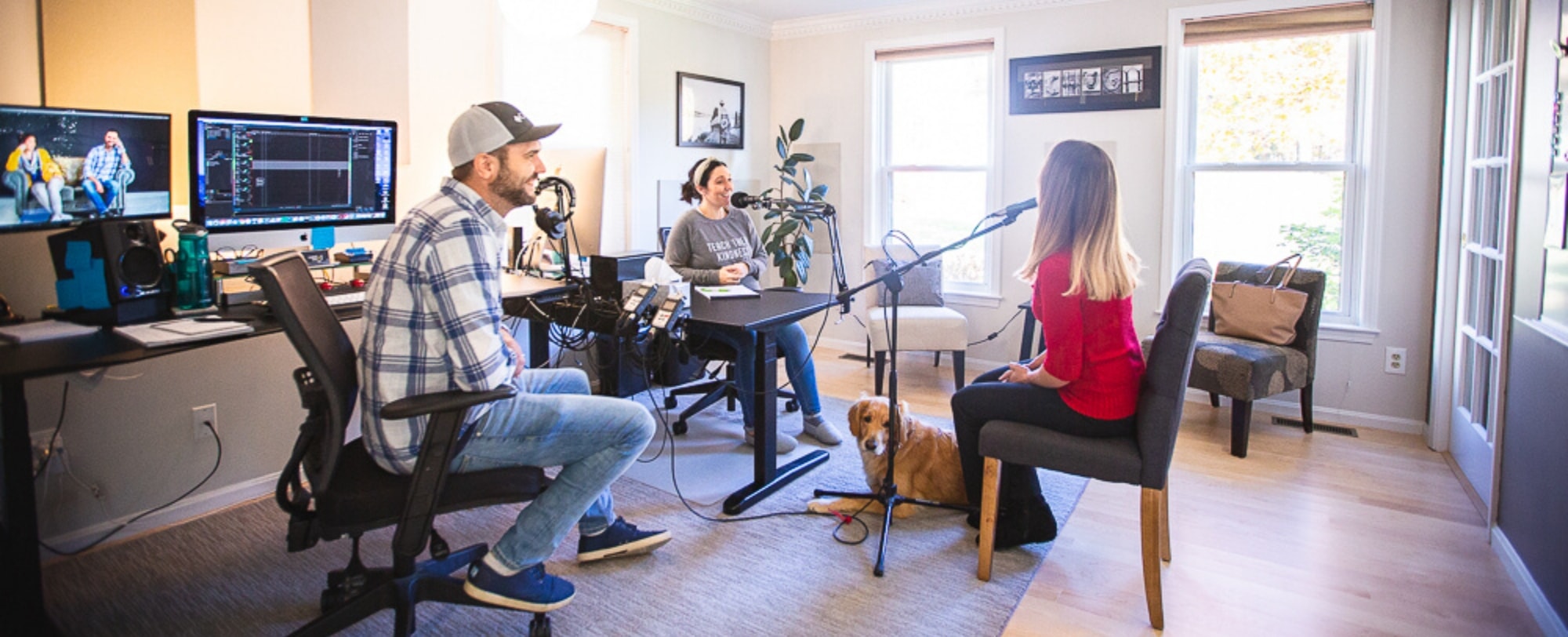 Episode 6 – How To Make More Money: Bigger Clients or Increased Efficiency?
Posted by Alessandra Kaminski
On November 13, 2019
In episode six, we tackle the challenge of growing your business. We all get to a point where we're doing well, but we're looking for ways to get to the next level. In most cases, we think that getting bigger clients is the only way to make more money but as we uncover in this episode, there are many ways to scale your profits with some minor changes to your process, procedures, and marketing. As you'll hear in this episode, Steff and her husband Mike have been offering quality web development services for 7 years, but have been looking for ways to grow their business and make more money. We dive into developing ways for them to better showcase the services and value they provide their clients so that they can make more money and work with quality clients.

Guest Bio – [From her website] "We are a full-service web design & development company based in New Hampshire, serving all of the United States. We're known for our fast turnaround, insightful expertise, and exceptional service. Our clients enjoy working one-on-one with a real person – no phone directories, and no lengthy lead times. We're a developer owned small business, which means that we build and maintain higher quality products for our clients more timely than other web companies. We can also afford to go above and beyond for our clients without needing to nickel and dime."

Host Bio – Rhi and Pete [Rhi-Pete – now you'll remember] are a wife and husband team who have been in business together for over a decade. They run a creative media agency [Do Something Different Media] that provides strategy and consulting, video production, website development, photography, graphic design, and content writing for small businesses.

Episode 6 Summary

Improve the quality of your client not necessarily the size of your client
How to transition to new pricing with old clients
Clearing your business plate to make space for the clients you want
Defining your target audience and niching down
Thinking about how your ideal audience utilizes your products/services
Finding your own value and niching down your sales pitch
Refining your process to increase efficiencies leading to profits
How to create proposals that give you an option to make more money
Creating value-added services
Providing complete solutions will allow you to make more money
Creative ideas to maintain client relationships that lead to more work
Show that you are a valuable asset to your clients
How to price yourself and get through money blocks
The Challenge & The Next 3 Steps
Steff and Aurora Tech do a great job providing top-notch service to her clients, but she's looking for ways to increase her income in order to grow the business in a way that stays consistent with her and her husband's personal and business goals.

Audit your messaging so that you speak to the benefits that you provide. Speak about the process and experience and less about the technical aspects of web development.
Offer multiple options in your proposal process. Make your top option something that makes you uncomfortable because people will say yes and it's the only way to gain confidence and grow.
Update your monthly maintenance process and mine your current clients for more business. Use your updates to cultivate your relationships with your client base.
Recommended Resources

Aurora Technologies, LLC