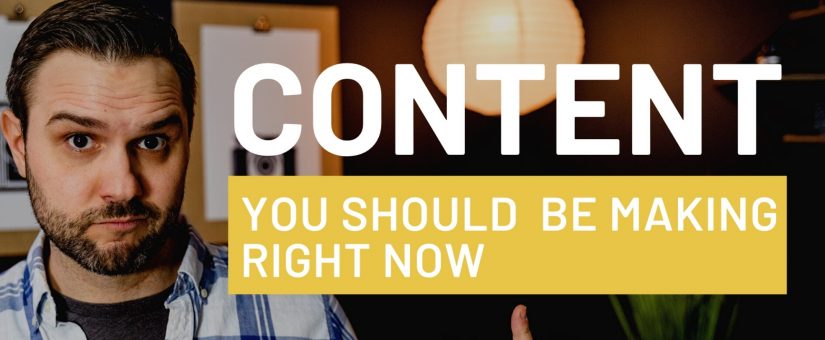 Content You Should Be Making Right Now
Posted by Peter McHugh
On April 4, 2020
In this video, I outline some content ideas you can be making right now, amidst all this COVID-19 chaos. Now is not necessarily the time to solicit business from your customers, but now is a great opportunity to build credibility, lend a helping hand, and stay memorable in the eyes of your clients.
Here's what types of content we discuss in this video:
DIY Video Content Ideas
Email Content You Can Create
Social Media Messaging
It's important to avoid being tone-deaf and simply talking about yourself right now. Think of ways you can be helpful and inform or entertain your potential and current customers right now and you'll stay top of mind in a positive way through this unprecedented time in our history. Stay in and Let's DO IT!
HERE'S MORE CONTENT FROM LEARN IT – DO IT:
FREE MINI-COURSE "How To Present A Proposal" : https://learnitdoit.teachable.com/p/how-to-present-a-proposal
LEARN IT – DO IT PODCAST: https://learnit-doit.com/podcast/
INSTAGRAM: https://www.instagram.com/learnit_doit/
FACEBOOK: https://www.facebook.com/learnitdoitedu