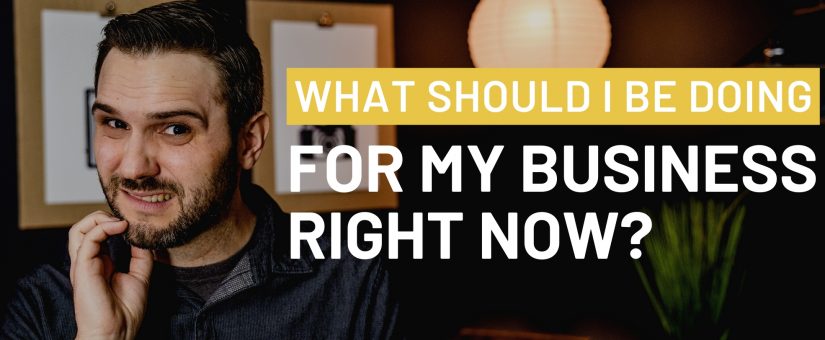 What Should I Be Doing for My Business During COVID-19 Crisis?
Posted by Peter McHugh
On April 4, 2020
We are in unprecedented times right now amidst the COVID-19 public health crisis, and a lot of us self-employed business owners are finding ourselves forced out of work, or waiting for the economy to pick up and the customers to flood back in.

It's important to take a minute, take a deep breath and focus on what you CAN do right now, while you are staying inside to #flattenthecurve. In this video, I talk about how you can take advantage of the extra time in your business right now and get productive while you prepare for after the dust settles from all this.
Here's what we discuss in this video:
Audit Your Marketing: Website, Social Media, Emails, etc.
Audit Your Messaging for Audience Focus
Organize your Database and Prepare Email Marketing
Do a SWOT Analysis on Your Business
Create Helpful Content for Your Audience
Take advantage of this extra time you've always been waiting for. The world is sort of in a state of "PAUSE" right now and you can talk this as an opportunity to get organize, re-evaluate, and create some amazing content to take your business forward! Stay safe and good luck!
HERE'S MORE CONTENT FROM LEARN IT – DO IT:
FREE MINI-COURSE "How To Present A Proposal" : https://learnitdoit.teachable.com/p/how-to-present-a-proposal
LEARN IT – DO IT PODCAST: https://learnit-doit.com/podcast/
INSTAGRAM: https://www.instagram.com/learnit_doit/
FACEBOOK: https://www.facebook.com/learnitdoitedu